I have been trying to find this darn tunnel for some time. I had seen it from the train from the train to Bangkok a long time ago and always thought I would go back.
I read a friend's report and because I "KNEW" the area, and the left turn he said to take, he had me baffled. I was going in circles for a while. His report is accurate however and mine was just a case of not paying attention and seeing what I believed it should be and not what it was. I do that a lot.
When you come from Mae Takhrai National Park and go south on 2031 from Ban Mai, 23km,  there is a T junction where I have turned left before. This I knew, WRONG!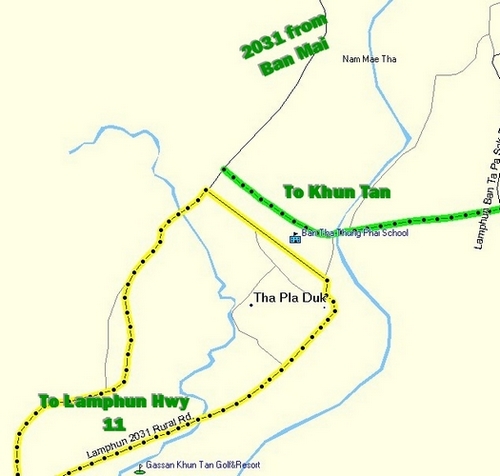 Turn Off to Train Station: N18 31 48.6 E99 13 48.7
100 meters BEFORE the junction is the left to the Khun Tan Tunnel and National Park. If you don't take the turn and continue (as I did) on either of the T junction roads you will continue on 2031 to Hwy 11, about 23 km south of Lamphun.
If you make the CORRECT turn it will come to Hwy 11, approx. 50km south of Lamphun or say about 18 km before Lampang. That road is listed on my maps as the 4052 connecting to the 3027 near Hwy 11. They do interconnect with the road from Chae Hom.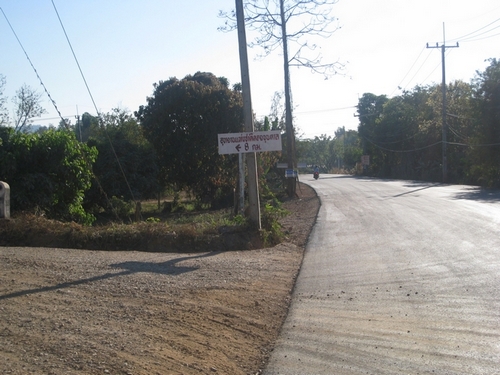 The sign seen coming from the north. (100m further is the T junction).
It is not dirt as the photo looks, just some construction at the corner. Make the turn and you have good road.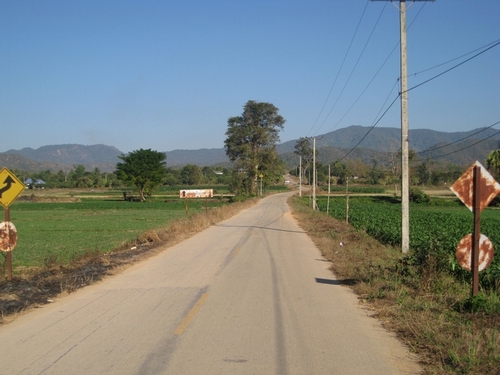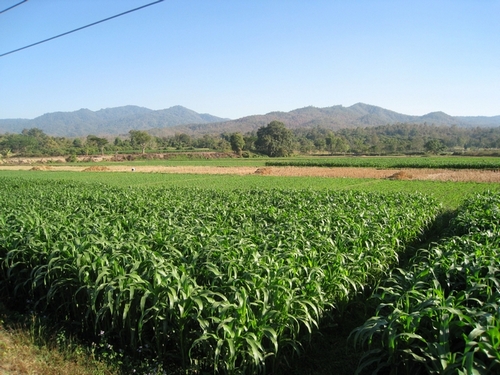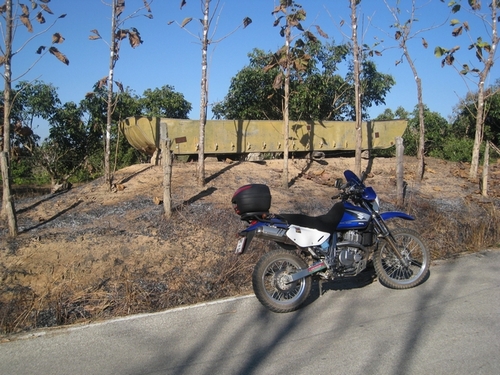 I have no idea what this boat is doing on the edge of the orchard.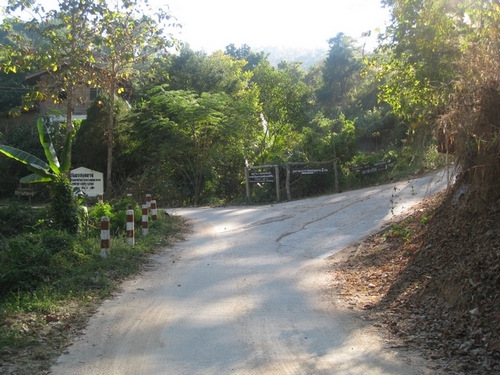 Right is to the Khun Tan Tunnel and Train Station, Left is the N. Park.
The Train Station is: N18 30 03.3 E99 15 55.5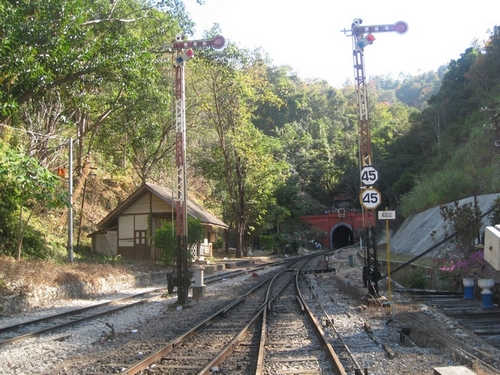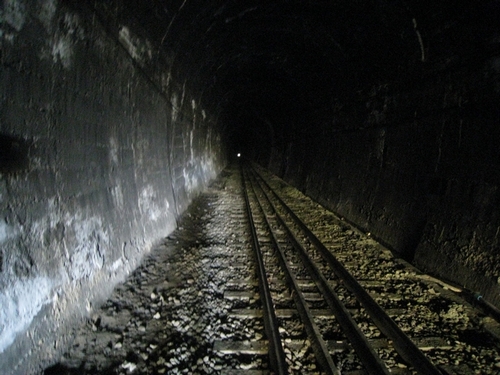 The light at the end of the Tunnel.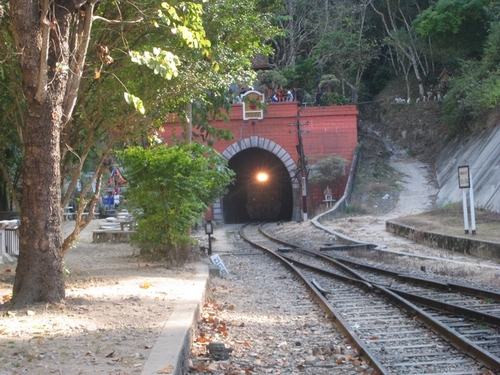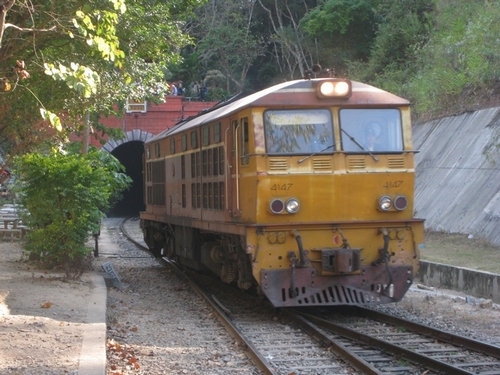 NOT the light at the end of the Tunnel!
Back down from the train station and up towards the NP.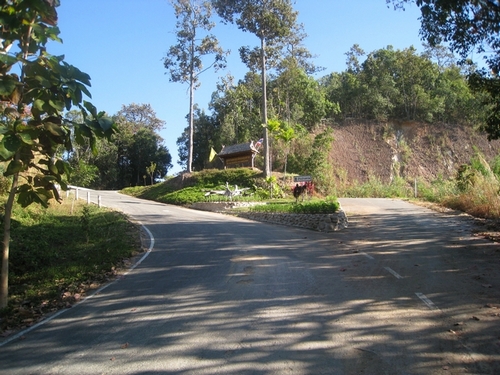 Left to the Park Entrance and Right to the road back to Hwy 11.
I didn't enter the park although it looked quite nice. There is a fee posted as 100baht for adults. They have nature trails and camping. I didn't ask if they try to charge more for foreigners.
It is a nice ride with a number of alternatives as to how you wish to get there and how you return to Chiang Mai. The 2031 is currently being re-surfaced and should be the fastest route back if you double back from the Train Station and skip the NP.

Note: The map on my GPS had "disappeared". I could record tracks but I had no map in the GPS. I Was able to reload when I got home, very strange!
Filed Under: Northern Thailand • Thailand