There was a challenge issued on the GT-Rider website asking  Where Is This Stupa Located?….

There were a lot of guesses made, but we did not get it. I am however fairly familiar with the area and I promised I would go find it the next chance I had.
Date: July 30, 2009
The Wat Hua Mai Kham Stupa sits atop a remote Northern Thailand mountain within site of the Burmese border.  A motorcycle or a four wheel drive vehicle (or a horse) is required to get there anytime but the dry season.
It is about a 45 minute drive from the town of Thoed Thai, which is featured in the Prince of Death post.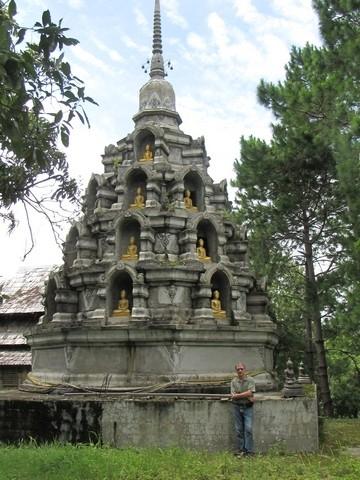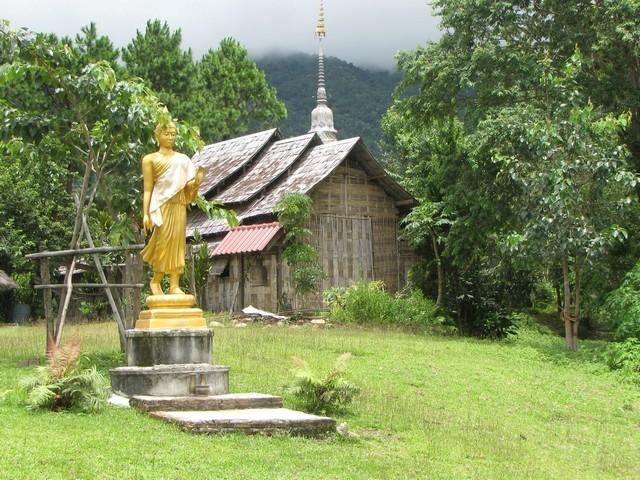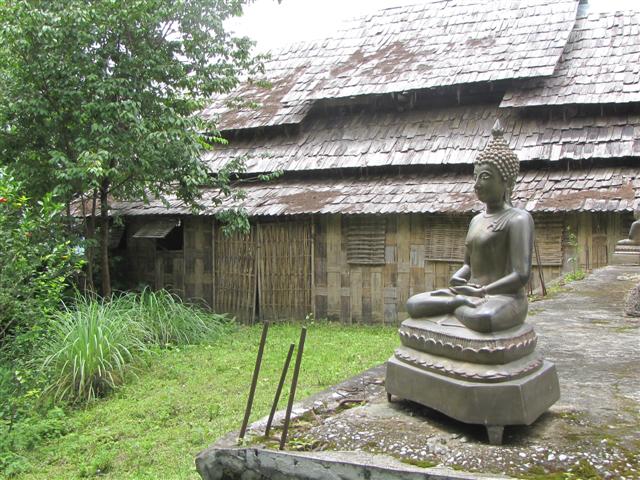 I decided to do it the hard way and ride from the Golden Horse Temple to Wat Hua Mae Kham…………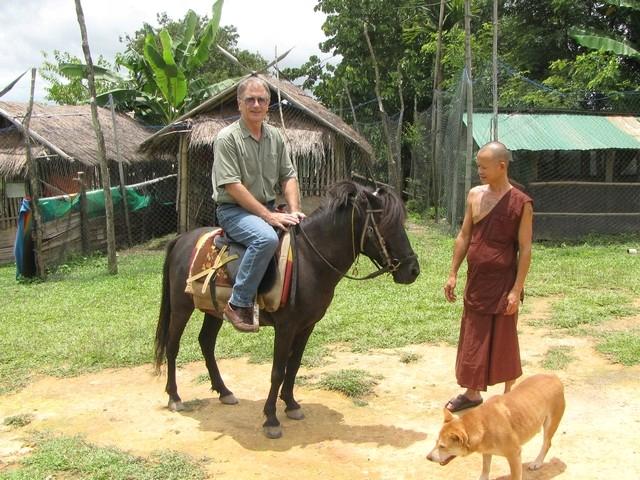 Don't believe that one huh?
Anyway,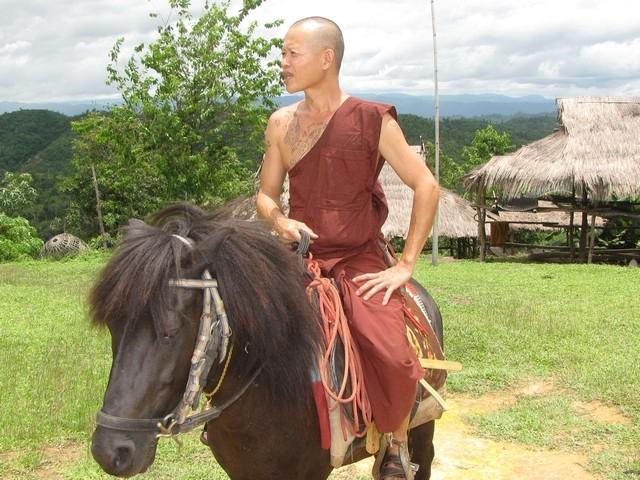 The monk says that he now lives here alone. He states that other monks that have tried to live here don't like all his chickens and dogs. He rides the horse daily down to the village to collect rice and food.
He told us of having to pay 1,600 baht ($54) to buy one of his dogs from some people who were going to eat it.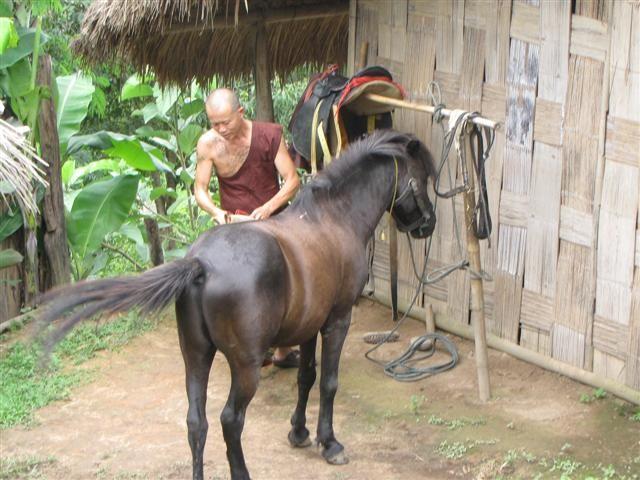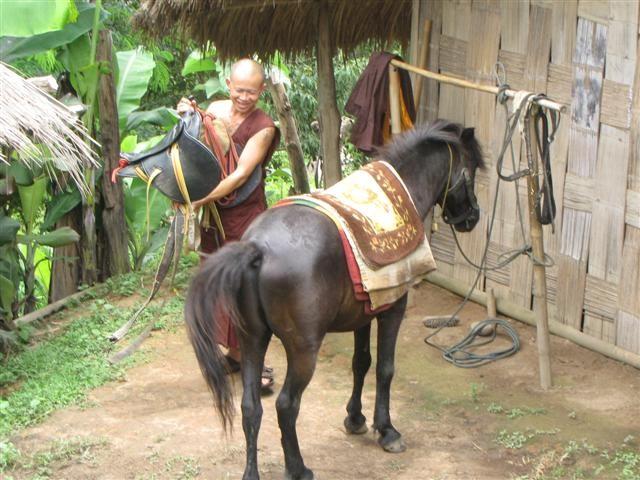 He seemed to truly enjoy having our company and kept talking and telling us stories. I guess you get that way living alone on top of a mountain. We gave him a donation that he said he would use to buy feed for his horse and he seemed happy.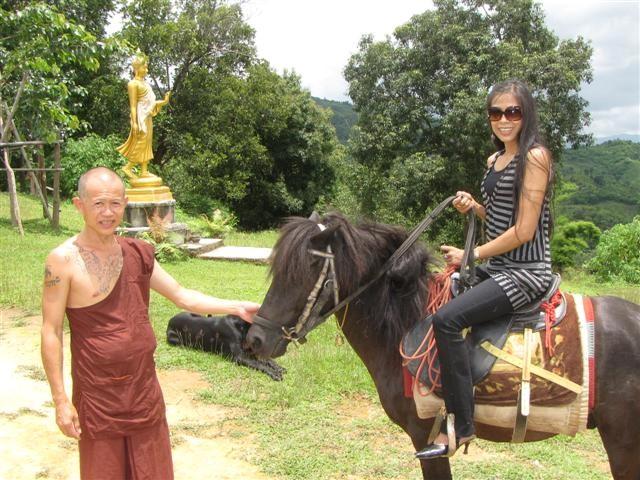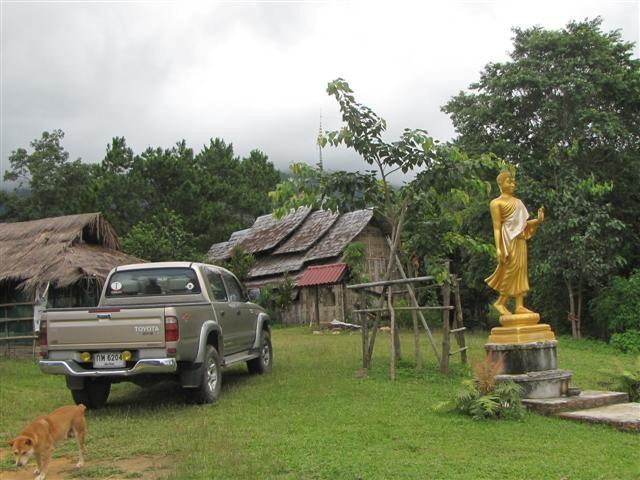 I have to admit that due to other commitments I had to drive my truck on this trip. It was definately "4 wheel drive only" during the rainy season.
If you would like to find this remote temple yourself, leave me a comment and I will help you out.
Filed Under: Northern Thailand