All Entries Tagged With: "Ou Tay"
There has been talk of a "new" road that runs from somewhere in the vicinity of Boun Tay to the Luang Nam Ta Rd and cuts out the need to circle through Oudomxay when traveling in the Northern Laos region. This would save riding time and distance so I decided to find it and GPS it………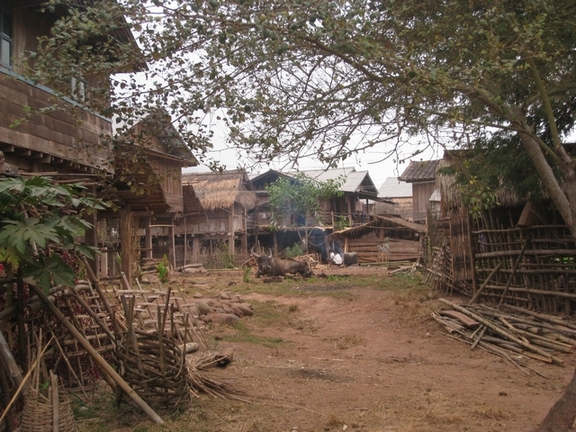 Ou Tay is a small northern Laos village about 70km north of the Boung Nuea junction to Phongsali, Laos. Traveling alone and mapping some roads with my GPS I ran into an old friend from Cambodia. We spent an interesting night in this remote place….